Amateur and Family Boatbuilding
There has been a big interest lately for information and tools on building your own boat. (See WoodenBoat's sponsorship of Family BoatBuilding 2004.) Some want the simplicity and completeness of a kit boat. Others have the skill to start with plans, buy all of the materials, cut out the parts, and then assemble the boat.
However, for those of you who want complete control and the pride that comes with designing your own boat, we provide a low cost program that can design any shape of boat you want. Imagine being able to say that not only did you build the boat, but you designed it too!
With the cost of our ProChine 3 program at only $95, it is much less expensive than most boat plans and you can use it to design and construct any number of boats. It is very simple to use and allows you to start with only the principal dimensions or to enter the offsets or shape of any existing boat. Perhaps there is a design you love that you cannot find in kit or plan form. ProChine 3 allows you to recreate the shape and produce all of the frame and plate templates. These templates can be plotted out full size or they can be put on a disk or CD to give to someone who can cut them out using computer-controlled cutters to create perfectly accurate parts.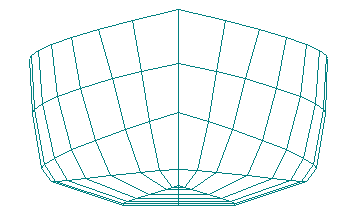 Five Surface Delft 25 Design by Eric Sponberg

Developed Plates for the Delft 25
You can even use ProChine 3 to plot scaled-down templates to build model boats to go on your desk or to create half-hulls to hang on your wall.
We have been developing and selling boat and ship design programs for almost 20 years. Our software has been used to design and build thousands of boats, from canoes and kayaks to large ships. In fact, there are many kit boat manufacturers that use our software to design and produce their kit boats, like Chesapeake Light Craft.
If this sounds interesting to you, please follow these steps:
1. See our Introduction to Boat Design page for more information and tutorials.
2. Download the full working ProChine 3 demo to give it a try.
3. Contact us (by email or call 401-423-1852) with questions or if you want to place an order. We accept MasterCard or VISA.
Take the next step in boatbuilding
Design your own boat!